BlackPure Free Zen Cart Template
See details and purchase on 12leaves.com

Features
(
?
)
Fully managed through the CS-Cart admin area with default slideshow banner functionality, Instructions included.
(
?
)
Ability to add other static or GIF animated banners to home page. Managed via admin "Banner Manager" section.
(
?
)
No core files are changed, all default features of the e-commerce software are available for the template.
Description
View Demo
Download Now Black Pure free Zen Cart template. BlackPure template is distributed under the terms of the GNU General Public License (GPL) Version 2.
Please, use Zen Cart forum thread for free support of this theme.
User friendly usability
Flexibility (no changes in default Zen Cart features and settings)
No affection to core functionality
No changes in default database scheme
No back link required
Easy to install
Installation notes
Warning:
Backup your website files and database before the installation.
Backup all the files and database.
Upload the Template package (zip file) to the root directory of your Zen Cart installation (for example: www.yourdomain.com/yourzencartstore/).
Unpack the Template Set package.
Delete the Template package archive (zip file).
Log in to the admin area.
Go to the "Tools" -> "Template Selection".
Click on the "Classic Contemporary Green" template name.
Select 'PureBlack' value for the selectbox on the right and click on the 'Update' button.
Go to the "Tools" -> "Layout Boxes Controller".
Click on the "Reset" button on the bottom.
Enjoy.
You can configure PureBlackFree template via 'Tools->Layout Boxes Controller' and 'Configuration->Layout settings' sections in the admin area.
See Also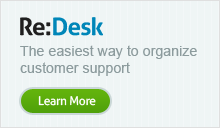 Re:Desk Customer Service Software allows to track all your customers conversations of your online store in one place. It is a flexible tool for owners of ecommerce stores and real shops to provide a customer support with ease. Support agents, departments, emails converted to tickets, filters - all these make it much easier to provide the support efficiently.
Tags
Customers Who Bought This Item Also Bought